Fleksibilitet og brukervennlighet er fordelene med Olimpic k 360 kantbåndmaskin. Den har lenge vært et referansepunkt for de som ønsker et høykvalitets produkt.
Blant flere tilgjengelige konfigurasjoner er også den helelektroniske HP-versjonen for en automatisk konfigurering i endring av prosessering og med enheter som den nye SGP-E limpotten til bruk av Eva og polyuretanlim.
«Maestro Active edge» HMI og «fastback 21» panelets retursystem forenkler operatørens arbeid enda mer, og holder alltid høy produksjonsstandard.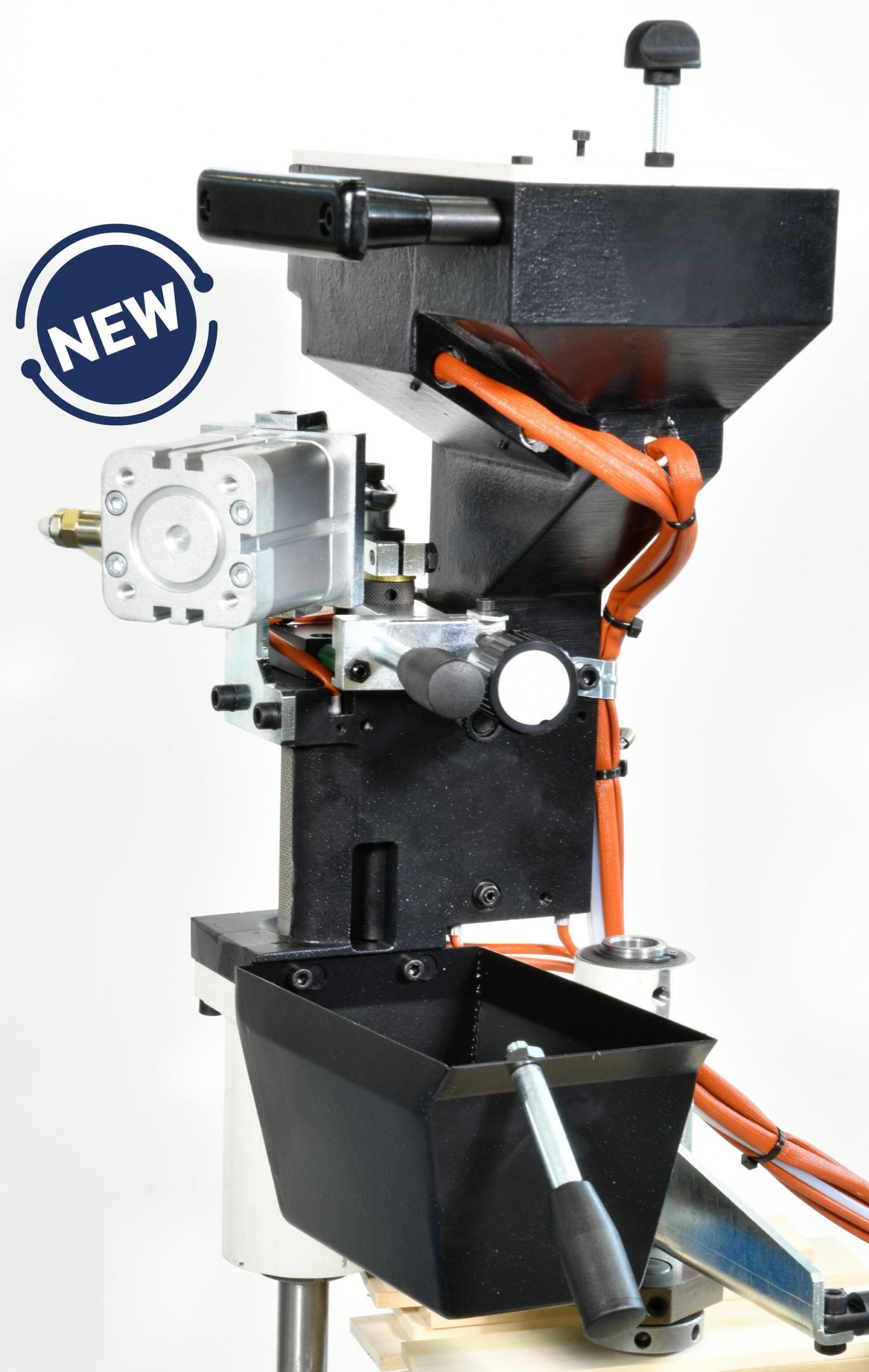 Always top quality: the new SGP-E glue pot, available on the whole range, guarantees the best edging in all conditions thanks to high-level technological solutions.
No more problems with the use of Eva and Polyurethane glues: with a simple change of glue and a precise glue-dosage, you can always get the best glue line.
High glue quality and uninterrupted processing with the QMS-P premelter, that automatically fills the glue pot only when needed.
Perfect machining of edges with 2 different radii, solid wood up to 6mm and thin edges is possible thanks to the "Multiedge" operating units equipped with electronically controlled axes.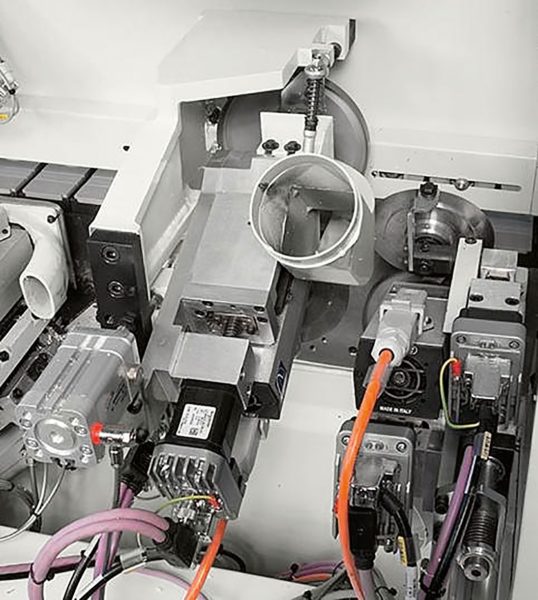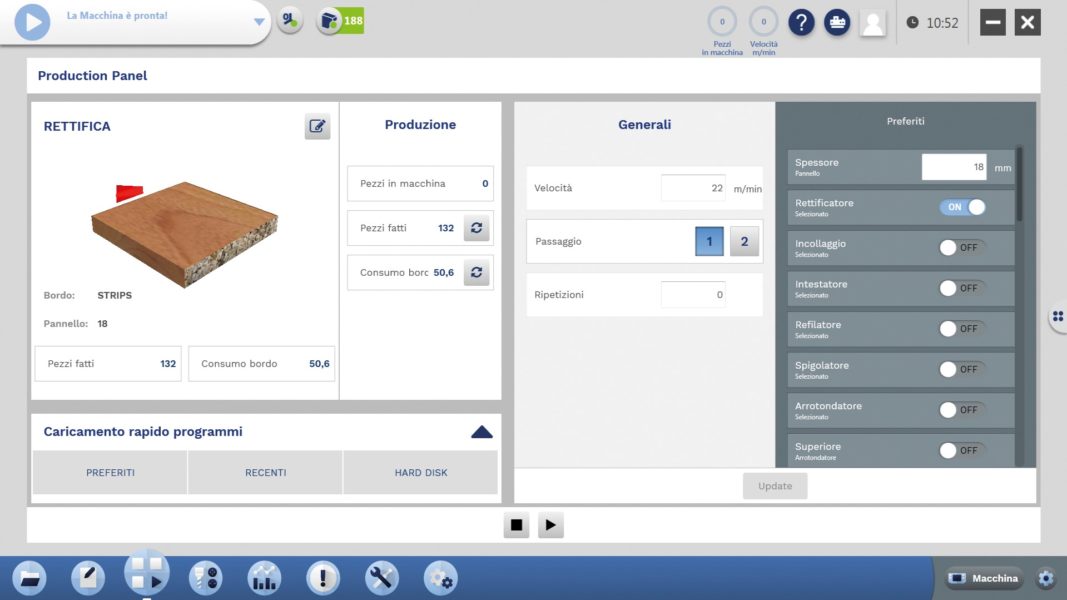 MAESTRO ACTIVE EDGE AND MAESTRO CONNECT
Operator interface with immediate and intuitive panel programming thanks to the adaptive 3D design of the processing with real-time preview.
The SCM IoT system MAESTRO CONNECT provides immediate access to a wide range of services, continuous monitoring of the machine status, optimization of the maintenance operations and spare parts management activities.
The process guarantees an optimal cleaning of the junction line even on panels with holes for hardware, coming from the nesting process.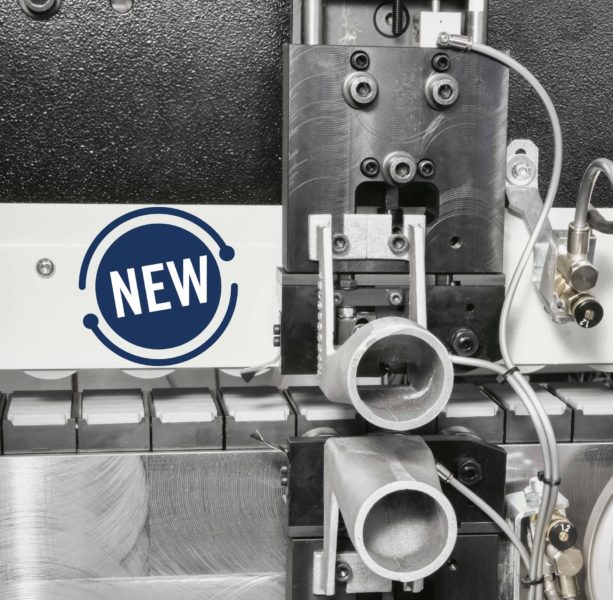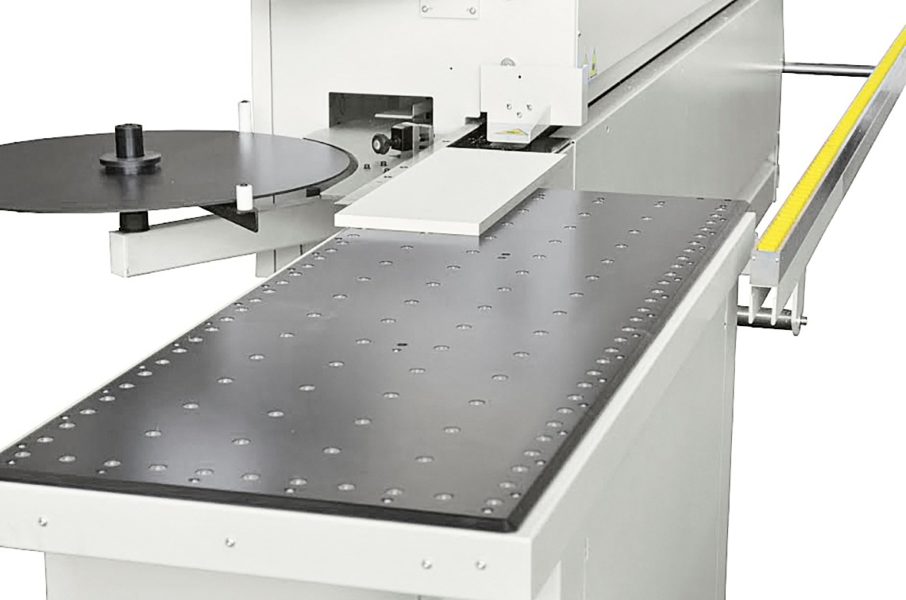 A USEFUL SUPPORT TO THE OPERATOR
helps introducing large and heavy panels, thanks to the air-floating table
for the entire edgbanding process.
The new «fastback 21» system allows the automatic return of the panel to the loading area of the edge banding machine.
and more..
Finishing of corners in straight and shaped panels: The rounding unit allows excellent finishing in a single pass increasing the overall productivity
Greater cleaning and quality using specific finishing liquids
The "Easy size" function ease the process allowing the automatic adjustment the pre-milling unit to remove the material based on the edge thickness