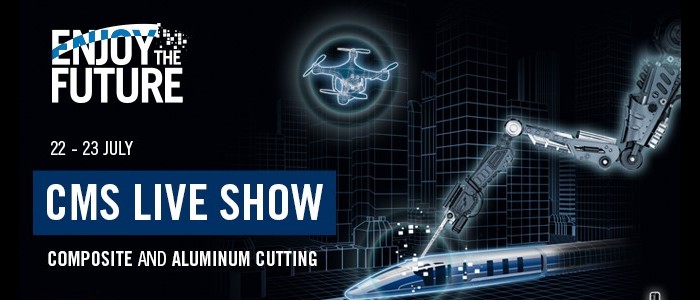 CMS Advanced Materials Technology
invites you to come together and stay connected
We're opening the doors to the largest, one of a kind, event of the sector,
to discover and «design» together the technologies of the future.
Fresh content in live streaming, available in 6 languages, directly from
the Technology Center in Zogno.
We will show you exclusively all the latest developments
in the Advanced Materials Technology sector.
A brand new way of communicating, smart and human at the same time,
to keep in touch and confirm once again that CMS is always at your side,
today more than ever.
DON'T WASTE TIME!
Registrations are open.
Fill in the form now to book your front row seat
at the event of the year
Live links, talks with our experts and in-depth analysis of
the main trends of the market.
Come and see the subjects that will be explored during
the Live Show and mark it in your diary!